There are several reasons why people are targeted for human trafficking.
Some of us already have shit going on in our lives that might put us at risk of being targeted.
We might be dealing with personal stuff like low self-esteem, or problems in our family; or things bigger than us and out of our control like poverty, racism, and neighbourhoods we are attached to. These things might make us seek love, care and attention (that we deserve), but can also be bait for traffickers to latch onto.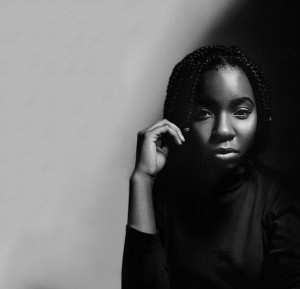 Things that might put some girls and young women more at risk of being trafficked are:
You may be a person that:
Feels insecure or not confident
Has low self esteem
Doesn't feel loved
Lacks social supports like family or friends
Has problems with family
Is having troubles with school/bullying
Has had previous physical, emotional or sexual abuse
Or a person dealing with:
Being left out – denied basic rights to housing or employment
Income – Poverty
Race – Racism/discrimination
Neighbourhood – Might live closer to crime
Newcomer- Being new to the country/learning a new language
Gender- being a girl or young woman
Sexual orientation – being LGBTQ2S+ (Lesbian, Gay, Bisexual, Transgender, Queer, Two Spirited, +)
Indigenous girl or young woman – what happened in the past (colonization) is not over and Indigenous folks continue to face unequal rights.
These reasons are not faults, but awareness of them is important to make sure we know when someone might be trying to "play" or "trick" us – especially in an effort to pull us into trafficking.
If any of these factors sound familiar, and you think you might know someone or be someone who is being targeted for trafficking – check out our stages of trafficking page to learn more.