Partners
The Cyber Self Defense Project (Webbing With Wisdom) is a partnership St. Stephen's Community House, METRAC – Action on Violence and East Metro Youth Services (EMYS).

St. Stephen's Community House is a unique, community-based social service agency that has been serving the needs of Toronto since 1962. We are dedicated to making our communities stronger, happier and healthier. With more than 120 full time staff and the support of almost 550 volunteers, our nine locations offer services for more than 25,200 people a year and address the most pressing issues in our community: hunger, homelessness, unemployment, isolation, conflict, violence, HIV and AIDS, youth alienation and integration of immigrants.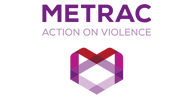 METRAC works with individuals, communities and institutions to change ideas, actions and policies with the goal of ending violence against women and youth. Delivering relevant and boundary-breaking services and programs, we focus on education and prevention and use innovative tools to build safety, justice and equity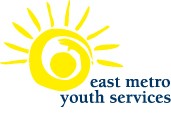 East Metro Youth Services (EMYS) is an adolescent mental health and addictions centre, accredited by the Canadian Centre of Accreditation.  We have been serving young people and their families in East Toronto since 1974. East Metro Youth Services (EMYS) has been named the Toronto lead agency by the Ministry of Children and Youth Services as part of the province's mental health strategy.
Funders
St. Stephen's Community House acknowledges the financial support of: